Tech is booming! Everything is getting powered by tech!
But even with the fast tech revolution, this space is constantly looking for talents who will work in the marketing side of tech!
Each of these companies are constantly looking for marketing tech talents to help them drive business results in this technology-driven world.
At #EZGrowthSchool, we help people build skills and competency to take on jobs in the marketing side of tech.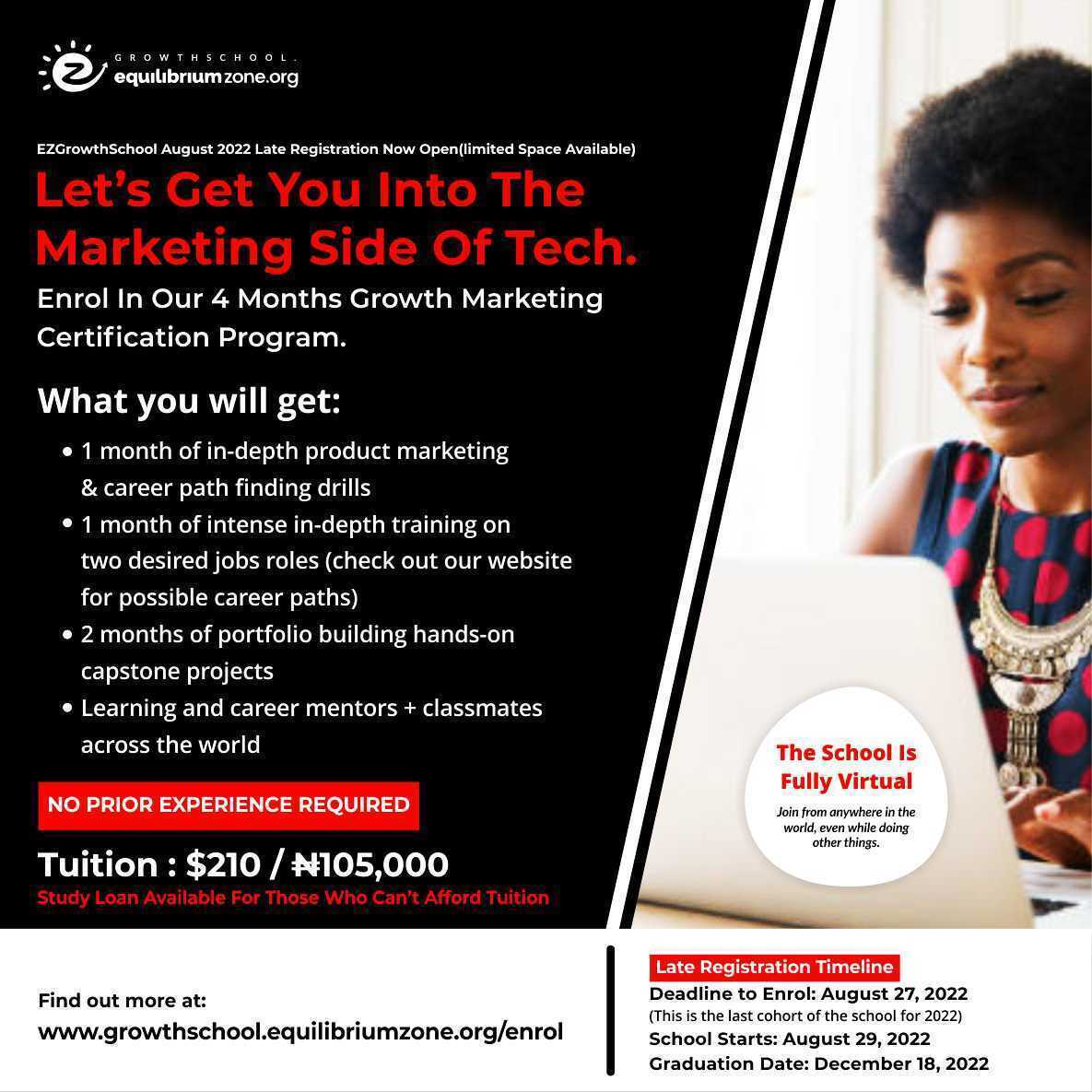 You can see full information about this program here.
We are currently offering 2 weeks free access to the school. Meaning, you don't have to pay anything, come to the school for 2 weeks, get free study and then decide if it's for you!
The school is fully online, meaning you can join from any where
You don't have to pay a dime to get this free 2 weeks access
If you think this is a profession you want to explore, you just need to pay your tuition or apply for study loan
If not, we will remove you without charging a dime.
If you are interested in this 2 weeks free access, fill this form to get access asap – https://docs.google.com/forms/d/e/1FAIpQLSdq5yGz7M7vqkyhLJ1YrJXoZhqVIXIRPljR3M6o13RrQ_av4A/viewform.
See you in the school.